The Singapore balloon masters -Lily Tan
Lily Tan is bringing her unique style of predominately airfilled decor with an added twist using simple deco twisting techniques and distortion techniques.
Lily Tan put the balloon art as a part-time hobby, slowly evolved into her passion, her innovation and excellence of balloon modelling has been widely accepted by the market and the whole world fellowpractitioners recognize. Her work never leak a boring, because she has been constantly developed new ideas, so it looks ordinaryballoon into a beautiful shape. The audience always be profuse in praise of her creation. Lily is often invited to many enterprises,individuals and school activities to show her talent. Through these activities, and accumulated a lot of experience, won numerous awards. At the same time she held courses are also very popular, taught many students, many people from different countries Tao Liman world, students all over the world.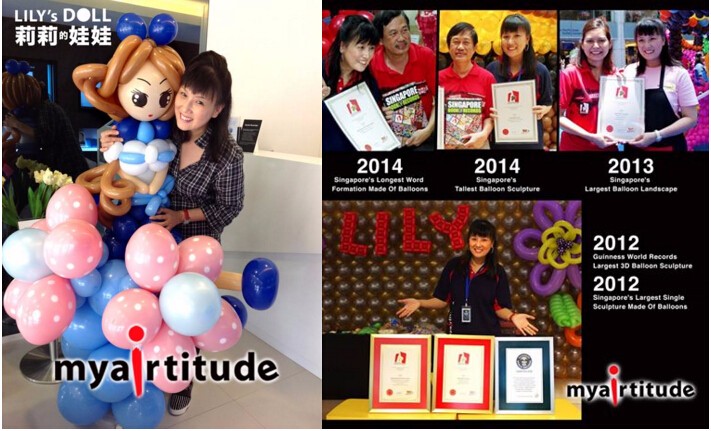 Factory Address
DONGGUAN BOROSINO PLASTIC PRODUCTS CO.,LTD.
Shangsha No. 2 industrial zone, Chuangsheng Road, ChangAn Town, Dongguan City, Guangdong Province, P.R.C. 523856
Tel: (+86) - 769 - 8176 0106  Fax: (+86) - 769 - 8176 0062
Mobile: +86 -153 2353 1170  QQ: 1260894374